There are celebrations, and then there are Disney celebrations. From having a star-studded event with stars like Teri Hatcher and John Legend who performed live in front of Sleeping Beauty's castle to a brand new show, parade and attractions, you can't deny that Disney knows how to build a party. But let's take a deeper look how the resort is evolving.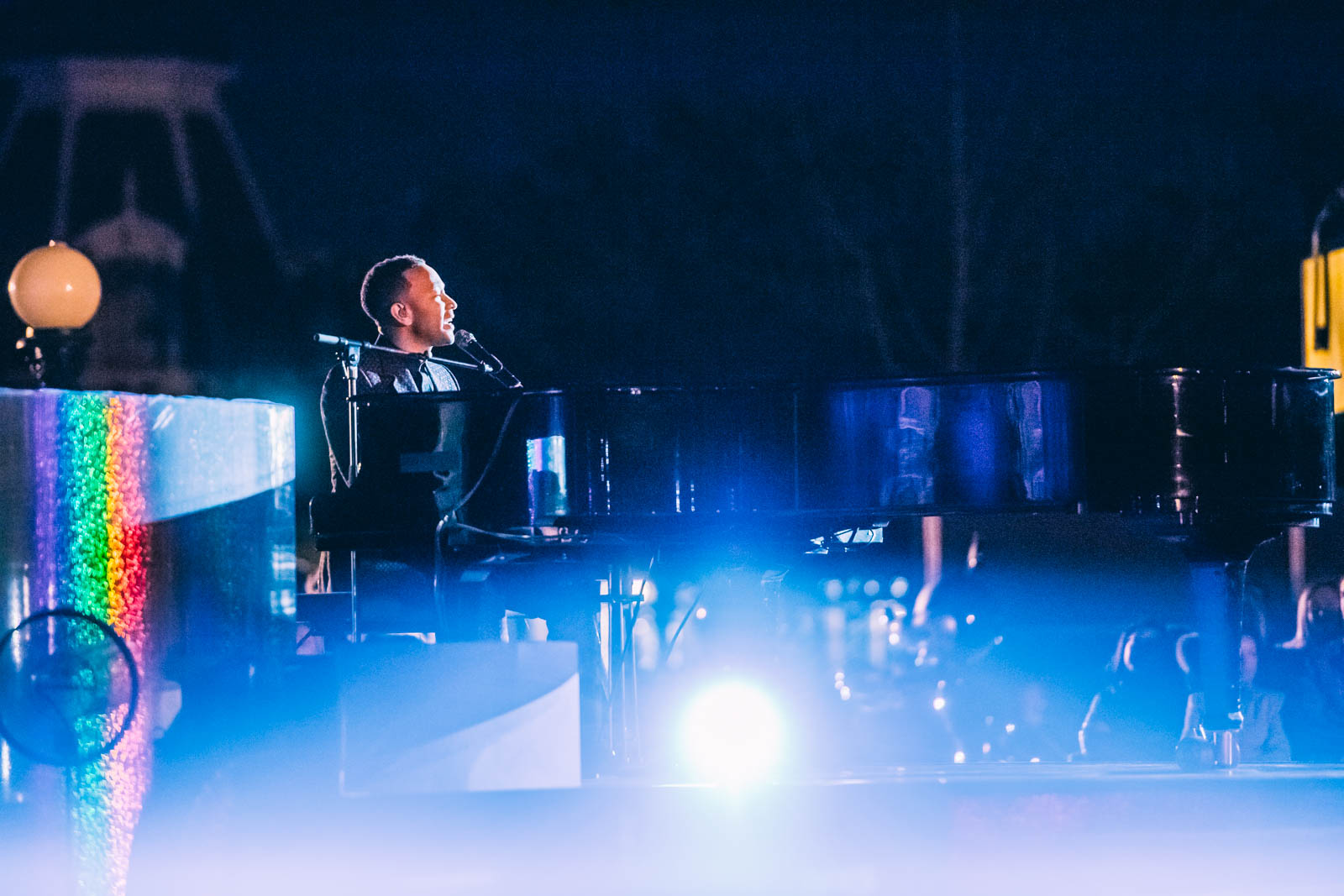 There is no denying that while the 20th anniversary brought the award-winning nighttime spectacular Disney Dreams!, the rest of the resort didn't look like a dream at all. The financial situation was dire, with many attractions and locations looking in bad shape. Good thing that in 2014, the Walt Disney Company injected a massive 1 Billion euro in Euro Disney SCA, the organisation in charge of Disneyland Paris. Since then 'Project Sparkle' has been started, with enhancements to ten classic attractions.
Renovations
It never is  an easy decision to close down an attraction for a long time, but the care they took for these attractions is impressive. At the moment Pirates of the Caribbean is still undergoing refurbishments, but should be open this summer.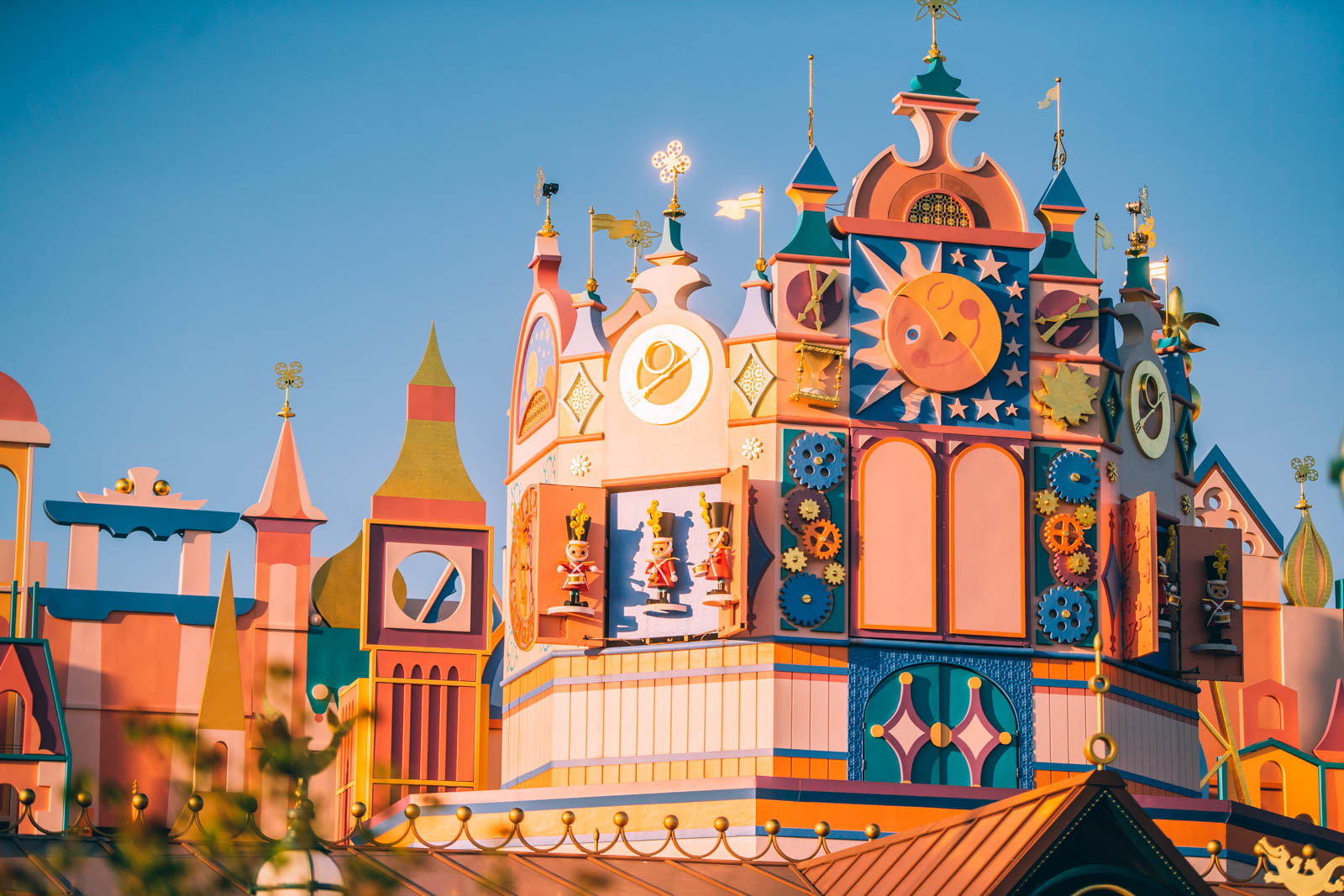 The ten attractions listed are: Star Tours, Space Mountain: Mission 2, Pirates of the Caribbean, "it's a small world", Big Thunder Mountain, La Cabane des Robinson, Peter Pan's Flight, Videopolis, Animagique and Studio Tram Tour: Behind the Magic (postponed at the moment). This has not been a pleasant situation for guests, with a lot of fences erected all over the resort. At one moment for example Frontierland has had all of their attractions closed during the refurbishment of Big Thunder Mountain and in the aftermath of a fatal accident of a cast member at Phantom Manor. However, temporary closing attractions, extra budget is available for entertainment, with many characters to be found all over the park. And we were also being treated to some great temporary artwork informing visitors of changes and closures, instead of just a blank fence.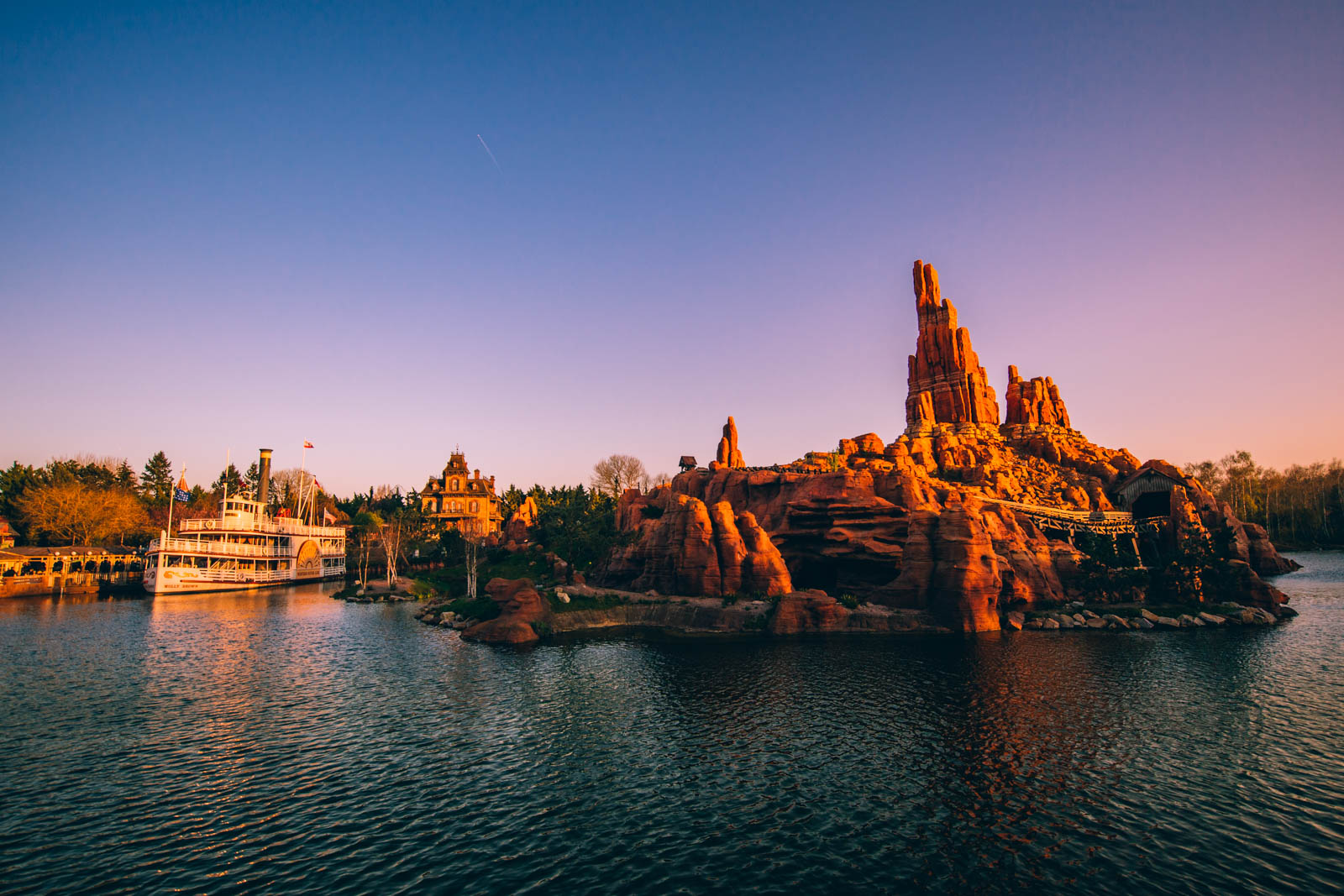 But not all changes are visible. For example those gorgeous rim lights on Disneyland Hotel and the buildings on Main Street, U.S.A. have all been updated to incandescent LEDs. This not only consumes 75% less electricity than before, they also last 50 times longer. Since 2014 Walt Disney Imagineering and Facilities and Operations Services teamed up to test four generations of prototype LED lights for resistance to humidity, heat and cold. Something that is not a luxury in Paris's erratic climate. In total 40.000 lights have been replaced.
Disney Illuminations
One of the tentpoles for the new celebrations is Disney Illuminations. The technically impressive night time spectacular replaces the award-winning Disney Dreams!, but fails to deliver the emotional connection to the audience. You see, Disney Illuminations is mostly a shot for shot refitting of Ignite the Dream, the show that debuted at Shanghai Disneyland in 2016. But problem here is that it's tailored specially to introduce the Disney legacy to a Chinese audience. I mean, you don't even have to have been to China to realise they have got quite a different taste than ours, snobby Europeans. It was after all European fairytales that inspired Walt Disney to create the timeless classics.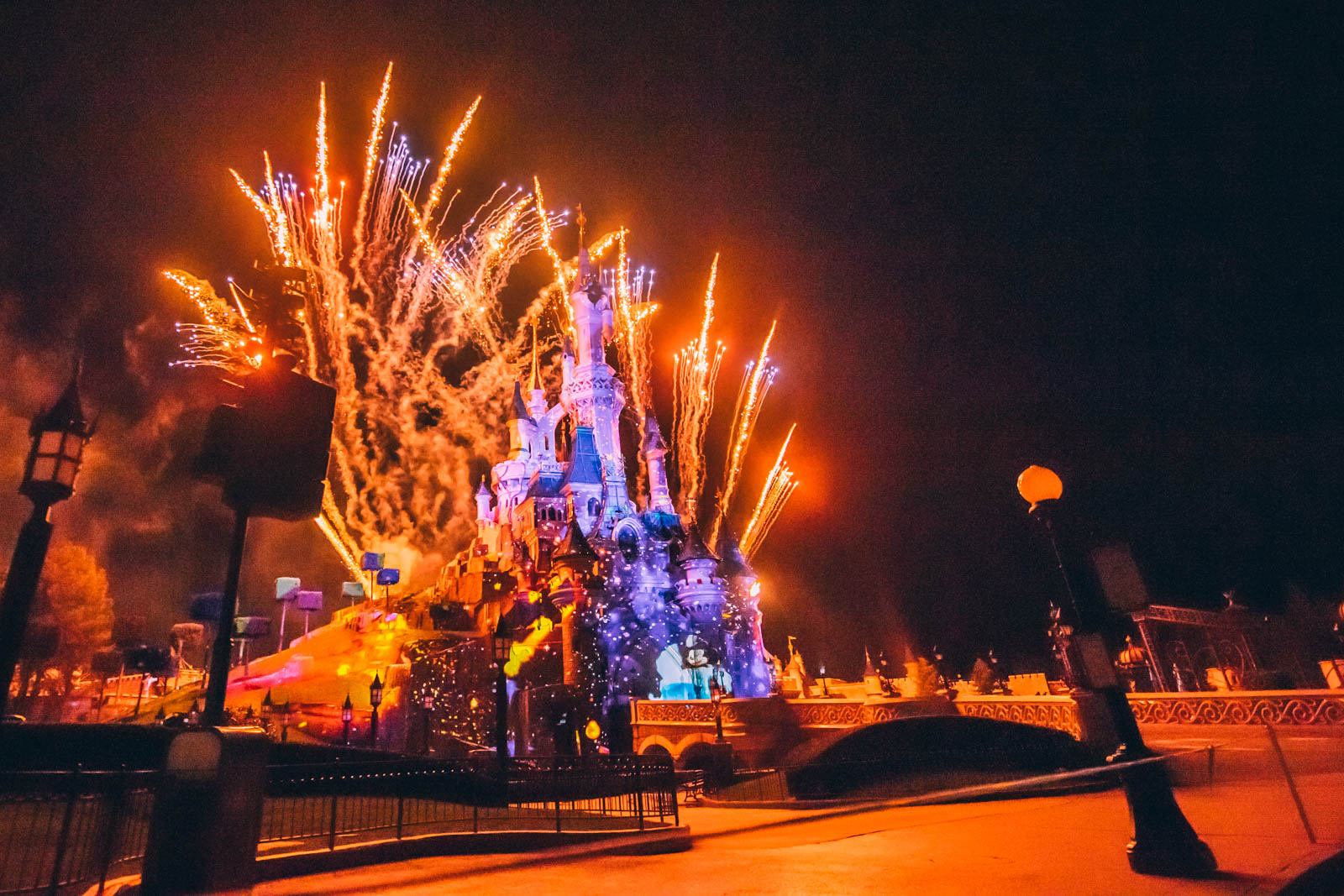 Disney Dreams! had a complete storyline centred around Peter Pan and restoring the magic back into the Second Star to the Right, stumbling into several Disney adventures with original songs everyone knows from the movie. Illuminations on the other hand, for some reason, chooses to have alternative versions of songs, like the pop version, or even covers. All tuned up to get as much content in there as possible. Not just that, it adds live-action footage from big franchises like Pirates of the Caribbean, Star Wars and the new Beauty and the Beast. The only thing missing was a pancarte with "In cinemas now / Available on DVD". Or at least "Actuellement au cinéma / Disponible sur DVD", since the show is mostly French.
The storyline reads as: "Mickey Mouse interacts with other movies", but without a reason for any interaction. Take a look at Cinémagique, another award-winning attraction that can be seen as a framework for Dreams, and is closing down permanently. George, the main character gets zapped into a series of movies, falls in love, tries to come back to the real world, but when finding that his love cannot leave the silver screen, he chooses to become a film character as well. The end, tears in your eyes, standing ovation. Same with Dreams. It really moves you and it all just adds up really.
The original plan for Disney Dreams! was an evolving 10-year plan, with updated scenes. For the 'extended 20th anniversary celebration' for example, they swapped out Mary Poppins and Jungle Book with Lion King and Brave. The latter one was also swapped out during the summer months with Frozen. A next phase that has been introduced in Anaheim's Disneyland was extended projections all over Main Street, U.S.A.. But for some reason it was chosen that it was better to have a copy from a Chinese show, rather than an updated version of Dreams.
Same happened when it was decided to use a lot of content from the American Winter Dreams from World Of Color for the themed version Disney Dreams! of Christmas. That show also didn't cause a lot of fuzz, as it was again catered for an American audience.
Star Wars
Star Tours has been in Disneyland Paris since opening day in 1992. The attraction opened 5 years earlier in Disneyland, and ironically it took another five years since the new version launched in the Stateside parks for the French update to start. Those five years are a very long time in the world of media. With the theming and video assets being a regionalised clone of the 2011 version in Orlando, Florida, it already is a dated attraction.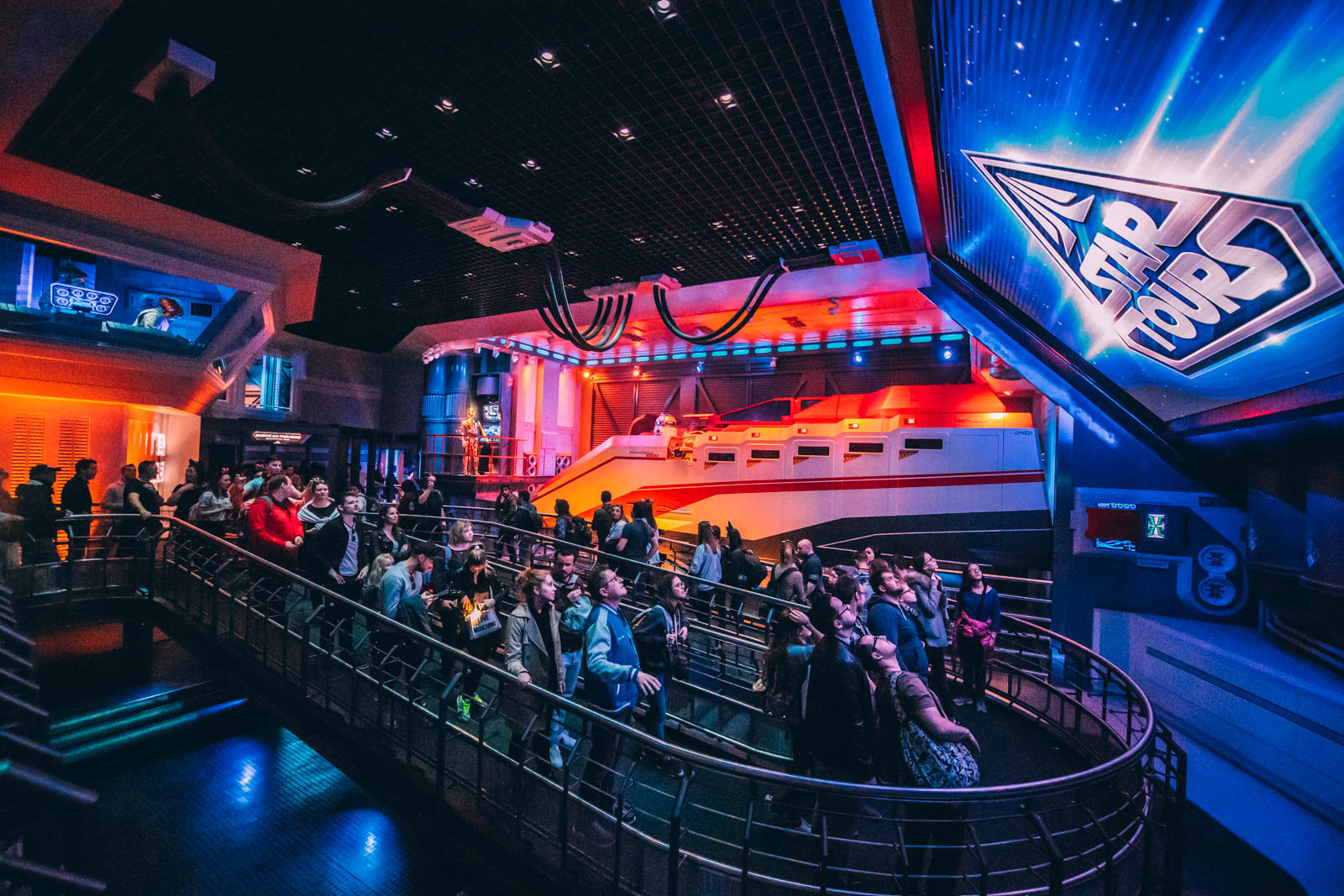 You see, the time that this attraction was created was before the great Lucasfilm Ltd. takeover by The Walt Disney Company. With full oversight of George Lucas, it has the complete prequel aesthetic of a clean company. But instead of seeing Star Tours as a post-war rag-tag travel agency, it now feels like a huge corporation without any soul. The entire queue line went from a warm feeling bunch of chaos to a boring coldtoned airport. With droids scanning luggage and passengers with a heat-ray, the only thing missing is a TSA-droid doing a pat down.
The main show is smooth as ever, and even much more intense with the movements. But having a panicky C-3PO as your host feels like a cheap copy of the original Captain REX, whose role has been reassigned to being locked up in a box with his former fellow droids in the queue line. Also, the fact that this multi-language attraction (French, English and Ewokese, you know, those furry mini-Chewbaccas) has been completely Frenchified, is a slap in the face for 38% of non-native speaking English speakers in Europe, with just 14% of speaking non-native French. A very weird choice for the number one tourist attraction in Europe.
Perhaps the most dated of all is the CGI. With Rogue One, the latest Star Wars movie, looking breathtaking, the six year old visuals of Star Tours feel like a video game instead of a cinematic event, a sentiment shared by Tony Baxter, the creative director of the original Star Tours. Star Tours might have been given a brain, but this really needs a heart. We can only hope that the wizards at Walt Disney Imagineering will realise this.
But that's not the end of Star Wars in the parks. With the franchise bombarding cinemas with a yearly hit movie and many billions of dollars of merchandise, it's easy to see that Disney want to make the most of their $4.05 billion investment. For the parks & resorts, this means a huge Star Wars Land that is under construction in Disneyland Resort and Disney's Hollywood Studios at Walt Disney World with a scheduled 2019 opening. For Paris however, this massive expansion is just a pipe dream, with no apparent plans for an update of this magnitude.
What we will be getting however is a retrofit. May 7th, Space Mountain will become Star Wars Hyperspace Mountain: Rebel Mission. With the attraction itself being quite an interesting and fun experience in the other parks, it's still a a choice that is very controversial with fans. Discoveryland in Paris is all retro-future steampunk design, which that clashes completely with the plastic look of Star Wars.
It's hard to see how they can implement an authentic Star Wars experience in such a large iconic space. But, unless the powers that be decide to implement a full-on Star Wars experience in the Disneyland Park, it's the closest we'll come for now.
Parade
One of the absolute highlights of the new celebrations is Disney Stars On Parade. For the first time in many years, we're seeing a completely new parade instead of repurposed floats. Well, almost new. The fire-breathing dragon "Enchantment" float is a direct copy from Magic Kingdom's daytime parade Festival of Fantasy Parade, while Peter Pan's Imagination and Lion King/Jungle Book "Adventure" float come from Tokyo Disneyland's 2003 parade Jubilation!.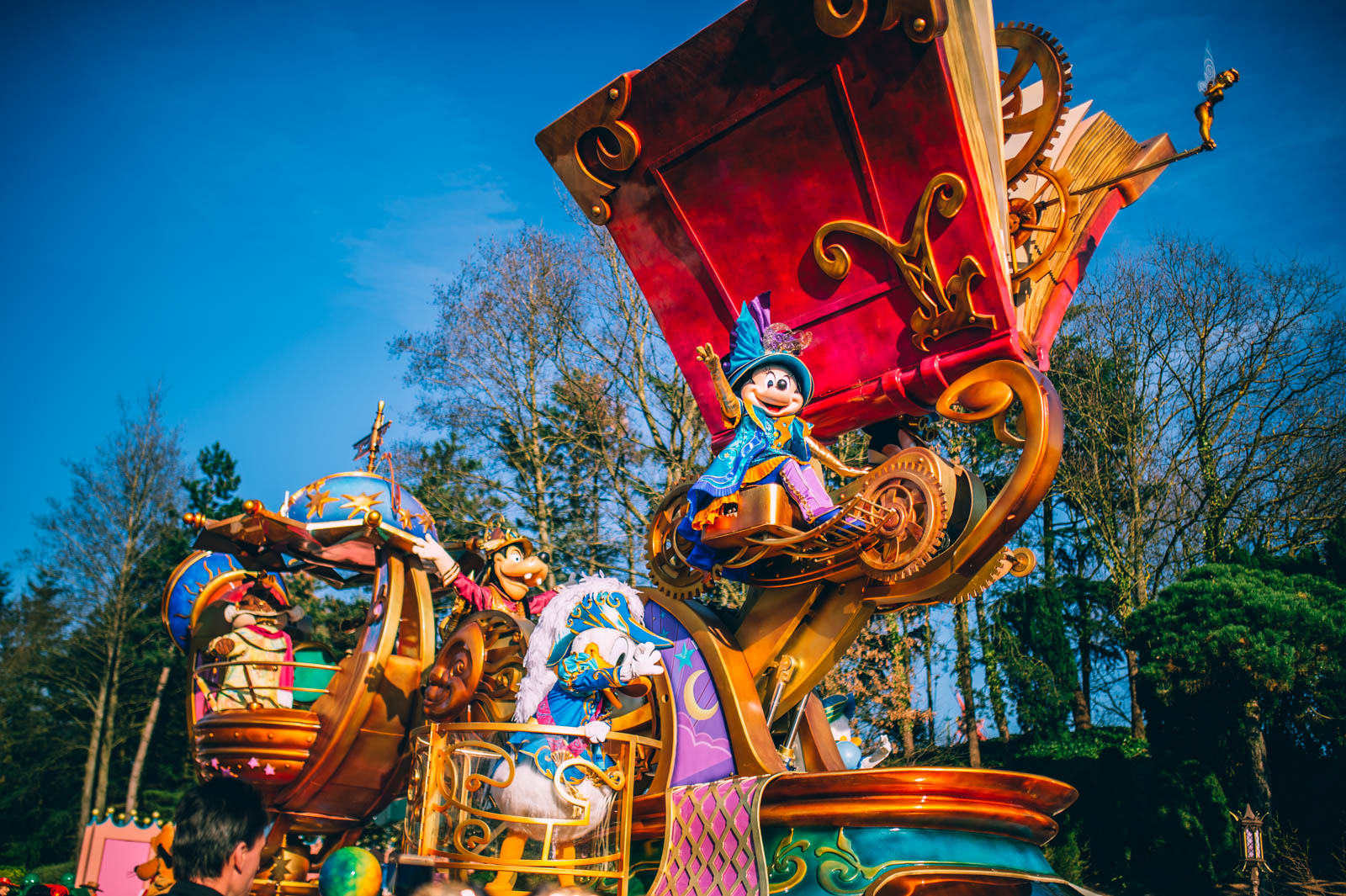 Taking this to literally to "all-time high", the parade floats exceed the 6.4 meter clearance required for backstage navigation, requiring a folding down mechanism. Another impressive technical feat is that every float has its own musical theme again, this time working with GPS to send out the right signal to all the speakers. The song Lost In Magic really is a catchy song, and it won't be long before we will be singing it by heart, just like we did with Celebrate The Magic from the 20th anniversary parade Magic On Parade. One thing though, all the characters speak French. Quelle surprise?
Birthday Celebrations
Wherever you look at in the resort, you see signs of celebration. From Tinkerbell on the lightposts to large shiny blue and silver statues, signs, and merchandise. All over the entrance are character posters giving their best 'Salt Bae' pose, adding pixiedust all over the place. Characters have been given the blue and silver treatment in their outfits. From an all-out tuxedo for Mickey to something subtle as a bow for Aristocat's Marie. But not just that, all over the resort, there are signs of blue bunting, and the silver 25 badge. Even the gazebo on Central Plaza is covered in silver and blue.
The merchandise is going from something as small as a TsumTsum (a cute Japanese miniaturised version of a character), to a 40.000 euro Mickey Mouse statue by French artist Richard Orlinski. A new book has also been written, giving a detailed look at life at the resort. Chances are you'll be coming home with some themed merchandise. There is no escaping this theming, but it's all done very tastefully. They're beyond transforming the castle into a huge birthday cake.
Price increases
The annual passports also have seen a major shake-up. The three-tiered system has been upgraded with a fourth luxury tier. From the Classic (€135), Fantasy (€179) and Dream (€223) we go to Discovery (€139), Magic Flex (€189), Magic Plus (€249) and Infinity (€399). The biggest change between the passports is that the previous top-tier Dream used to have 365 day access, with the Magic Plus only having access for 350 days.
According to a Disneyland Paris spokesperson:
"We've had the same Annual Passport for nearly 10 years, which did no longer align to guest expectations. This is why we conducted a year-long survey with our guests to find out what they wanted, their demands and how they use their AP. So we took that information and divided it into the new four tiers, with more fitting options."
This new pricing also generates some rather pretty big perks, e.g. priority parking, reserved viewing areas for shows and parades, a free unlimited PhotoPass+, and additional discounts. For now, regular park tickets are not due for any major price increase, except a small annual one.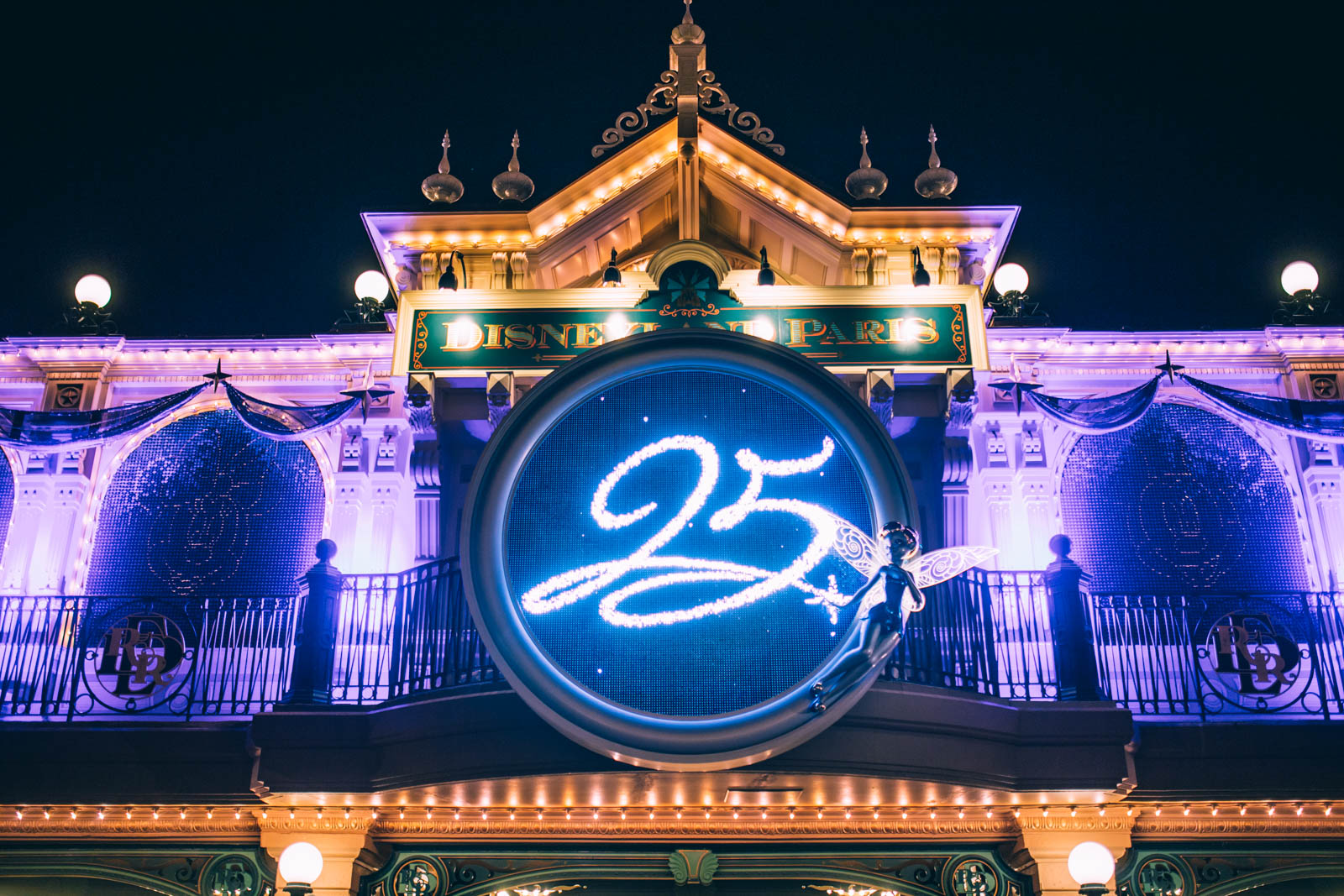 Financial situation
Why doesn't this work in Paris, when a similar situation is working wonders in the oriental parks? According to an interview with Reuters in 2015.
"Euro Disney managers say the firm has struggled because initial projections were too optimistic and the park borrowed too heavily. They also blame a lack of visitors, Europe's weak economy and, in many years, guests who spend too little on food and merchandise."
In 2016, Disneyland Paris made 1.3 billion euro in profit, but still carries a constant 850 million deficit, due to owned royalties to the TWDC. Claiming bad weather and "challenging business conditions" in Europe, they say the resort never has been profitable. This is an accounting tactic that is used more in showbusiness, called Hollywood Accounting. One famous example is that due to these tactics, Return of the Jedi officially hasn't made any profit whatsoever, with David Prowse yet to see any royalties. This has made shareholders quite upset, with especially small shareholder groups who have never seen a single payout, causing procedures to be started in the criminal and commercial courts.
Recently, The Walt Disney company acquired an additional 9 percent stake in Euro Disney SCA from Saudi Prince Alwaleed Bin Talal's Kingdom Holding Co. In total they now own 85.7 percent of the holding. The next plan is to buy out all the small shareholders to reach 95%, and legally take Euro Disney SCA off the Euronext Paris stock market. With Euro Disney in complete hands of TWDC, it would become a complete Disney Park, like Disneyland and Walt Disney World.
CEO Bob Iger at The Walt Disney Company's annual shareholders meeting:
"We believe that the best path forward, in terms of managing that business successfully — and creatively by the way — is for us to be the primary owners, or the sole owners really, of that business, because that will give us the ability to make the kind of investments that we'd like to make to continue its success."
So in the end, this would be a good thing for the resort. Even if this means that all the small shareholders suddenly will have to buy Annual Passports, and can't go for a free breakfast at Salon Mickey anymore.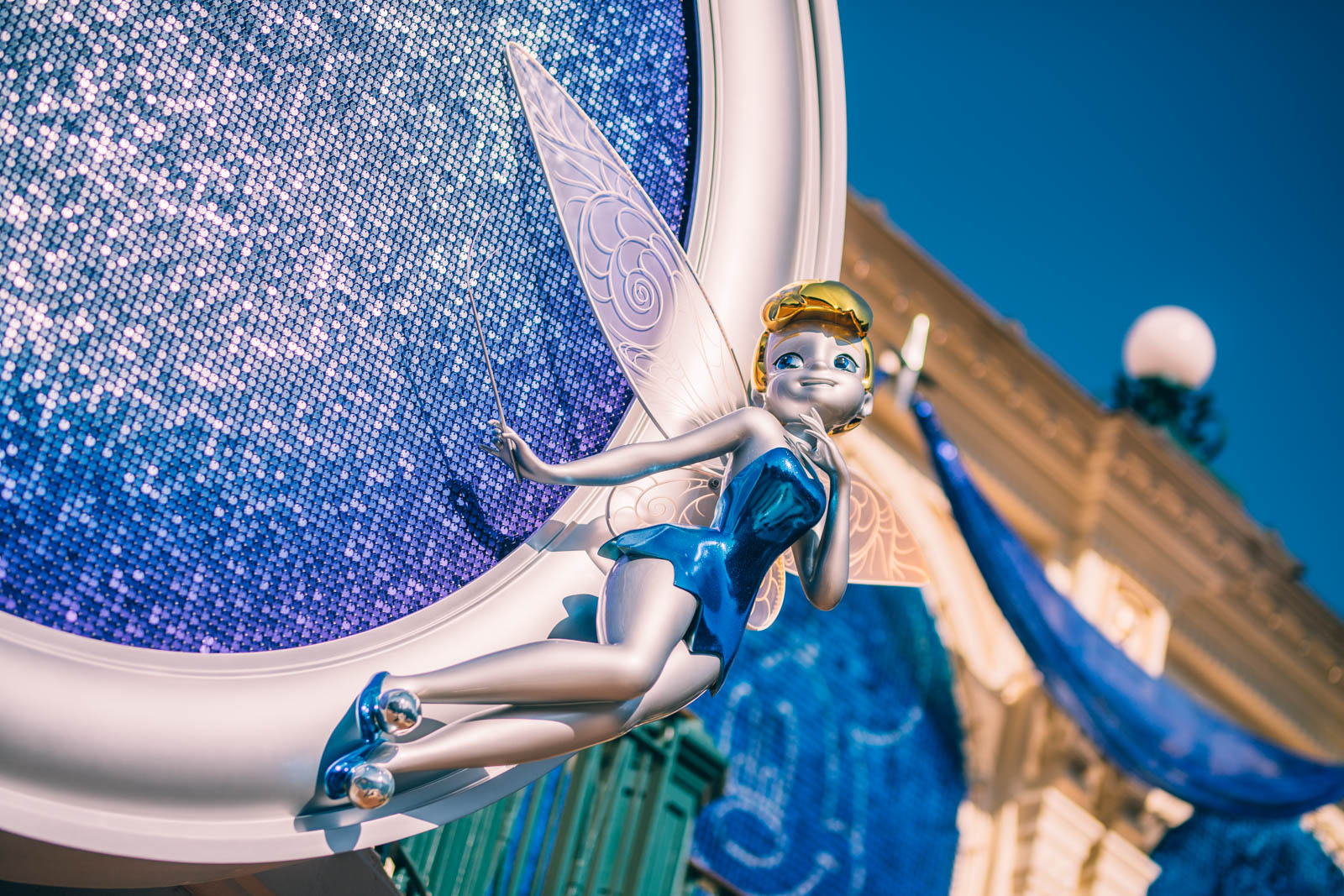 What's next? 
No new attractions have been opened since 2014's Ratatouille. We have seen some reworking of attractions in Star Tours: l'Aventure Continue and Star Wars Hyperspace Mountain: Rebel Mission. Show wise, Animagique got replaced with the brilliant Mickey and the Magician, but the about to close Cinemagique has no announced future.
Apart from many rumours, no new attractions appear to be planned before 2019 at the earliest.
The ongoing drifting of language prioritisation also is a confusing trend. Bilingual French & English communication gets replaced by solely French in certain shows, attractions and social media. With temporary shows like Season of the Force being mostly English on the other hand, with the correlating attraction in the other park completely French. We know C-3PO speaks 16 million forms of communication, but even for us this is a bit too far.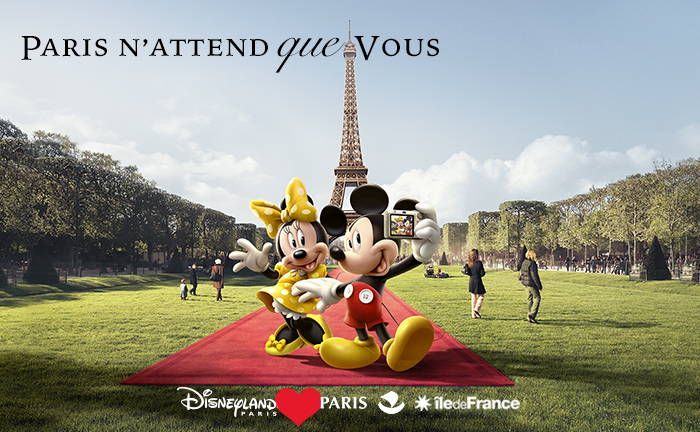 Apart from the 25th celebration, Paris N'attend Que Vous is a brand new campaign where Disneyland Paris together with the tourist department of Île-de-France to get visitors back to Paris and Disneyland Paris after the terror attacks of November 2015.
Euro Disney President Catherine Powell is leading the resort into a very positive direction. Communication is more active than ever, with every new show being live-streamed on several social media. After the shaping up of the resort, her next task seems to be Cast Members themselves. While in the States the Cast Members do their best to make the so-called Disney Difference so tangible, it's the French mentality that has been plaguing the resort since opening. But we cannot say that, and not mention the thousands of extremely dedicated people who live and breathe Disney and guest-first dedication.
The slogan for the 25th anniversary is: "It's time to sparkle", and you can see that Disneyland Paris has taken that credo to heart. The resort is shining as it was in 1992, and that's the true reason for celebration.
Guillaume from parcorama.com contributed to this report.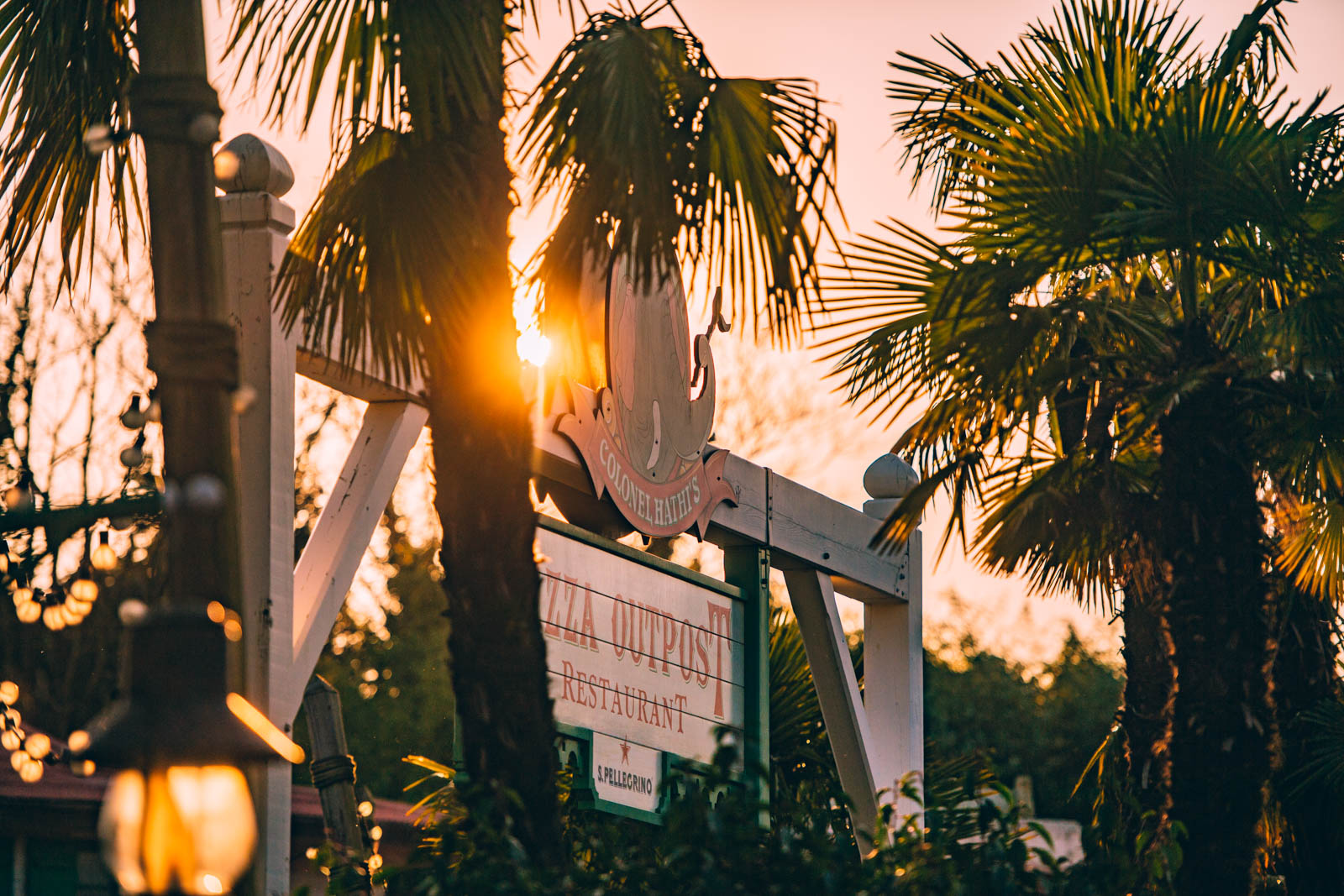 Sources