Two weeks ago, Nokia launched their much anticipated Lumia 1020 in Belgium. Since that launch date I've been using the Lumia alongside my trusty iPhone 5, with a 4G Enabled data sim from Mobile Vikings. Its first few days where tested in the Happiest Place in Europe: Disneyland Paris.
I tried my best to write an independent review, but as an iPhone photographer/user for the last 6 years make it quite hard to do that.
*All pictures, unless noted, are taken with the Nokia Lumia 1020, and edited in Aperture. *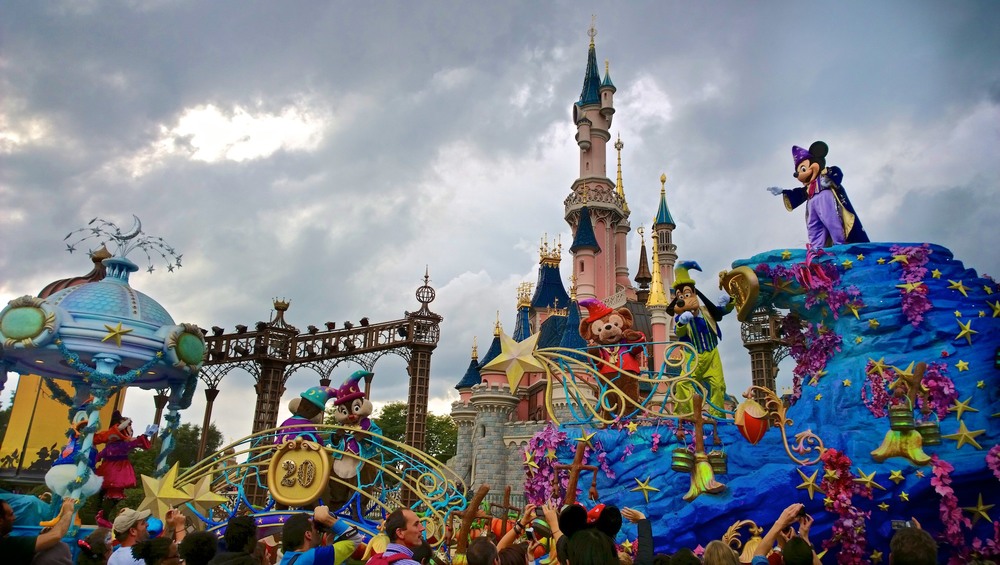 First of all, the design! The Lumia is a larger big phone, making it awkward to hold in the first days, and especially hard to navigate the full screen with just one thumb. The back is unapologetic bright canary yellow (other options are black and white) and a hard polycarbonate shell. The main feature on the back however is a huge raised section for the camera module. On the side are 4 hardware buttons: Volume up/down, power and the camera shutter release.
If we look at the front, there is a great large display, great for surfing the web, and showing pictures. However, while I carried two phones at the same time without problems, I tore out a small pocket when trying to fit in the Lumia, where my iPhone would sit without problems in the other one.
When powering up the phone you are greeted with clean and crips colours. The Windows Phone 8 operating system looks very nice, and the resizable live tiles are a very nice way to offer quick access to your favourite apps.
It took me a couple of days to get into the WP8 mindset, but I admit it's a pretty and clean system that offers quite a lot. (But somehow misses things .. it doesn't feel logical).
On to the main feature of the day, the camera. While Samsung just released a Galaxy S4 Zoom with 10 x optical zoom, Apple is betting on larger pixels (like a full frame DSLR) but Nokia is betting on packing as many megapixels as possible, and cramming them in one spot.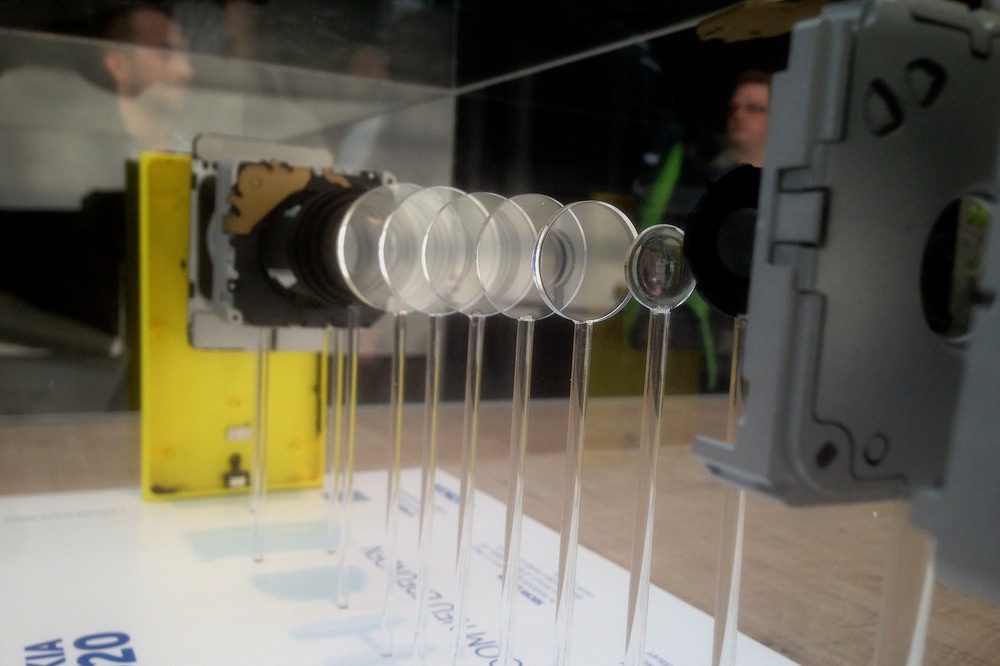 What you will get as a result is a massive picture, with accurate colours and plenty of details.
Here is how Nokia explains what happens when you hit the shutter.
Ironic enough, it's about the same speed you can take a picture in the Pro Cam application. I missed several shots, just because the camera is still writing the files to the camera. It's a bit like a large-format film camera. Once you hit the shutter, you reload, and only then you are ready to get another shot. While this is of no problem while photographing landscapes, if you want to shoot something that's happening now, you're out of luck.
The 41 megapixel camera makes sure you can take pictures, suitable for quite a bit of reframing, while still retaining quality.
Another feature is the Xeon flash, which gives out a lot of light .. but remains a flash.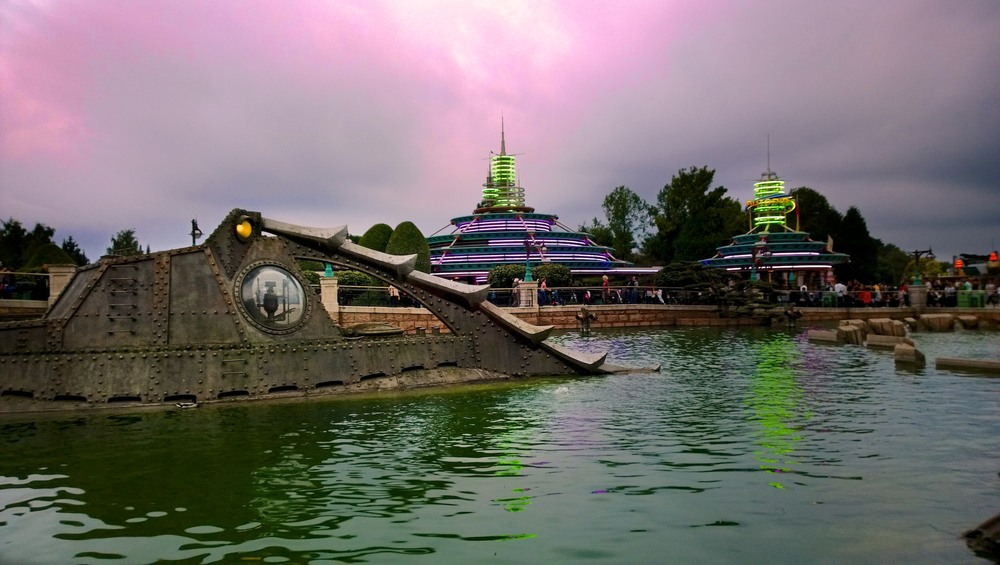 The manual controls in the ProCam app are great, and I can't wait for similar controls to come to other smartphone cameras.
The camera however doesn't have a lot of latitude. The chance of getting a blown out sky in your picture is rather large, compared to a more 'full frame' smartphone like the iPhone 5s or a DSLR.
All by all, it's a pretty nice phone, but lacking one major thing: Apps! While it might be a great camera, it's useless if you can't edit your images on the go, or share them through Instagram.
When editing the pictures in Aperture on my Mac I found the pictures are very forgiving for the usual edits like dodging and burning, and colour editing.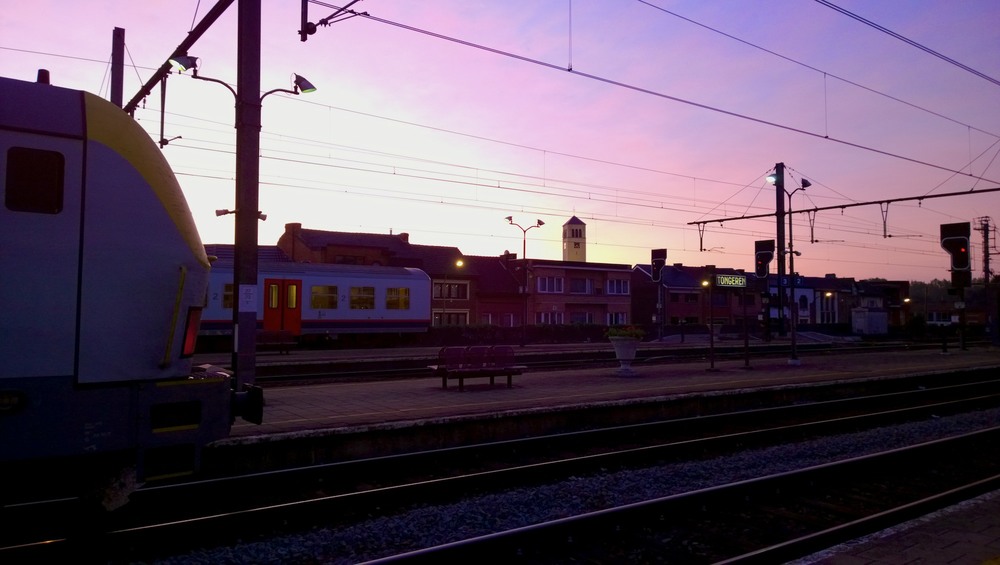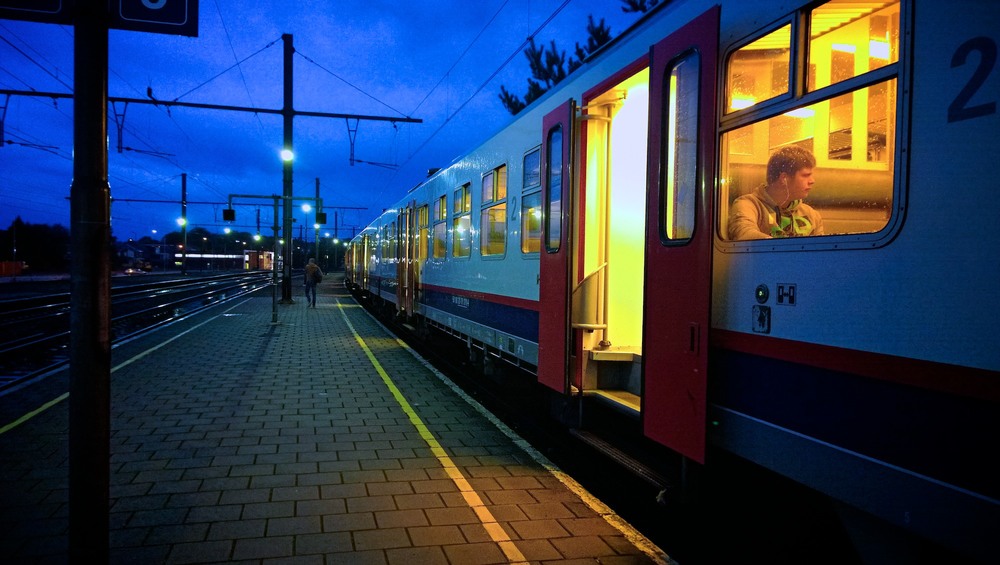 I enjoyed carrying this phone around, even if it feels quite a bit slow, even compared to phones released last year.
If the phone was around €200 I would get one for sure. It's pretty and has a decent camera, but for the €699 price tag I would expect a lot more of this phone.